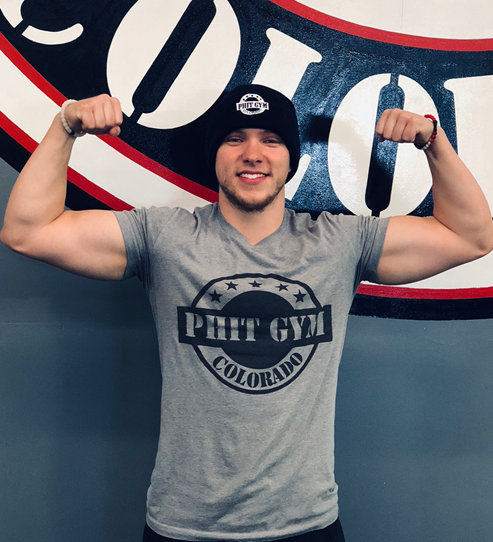 Tyler Gilzean
Bachelors in Science from Colorado State University - ACE Certified Health Coach
Tyler is a fitness enthusiast with a passion for using exercise and nutrition as a way to enhance the quality of a client's life. Tyler studied Health and Exercise Science at Colorado State University and earned his bachelor's degree in science with a concentration in Health Promotion.

Tyler has worked with several clients of various backgrounds with different fitness related aspirations. Tyler has experience in working with different ages including young adults to seniors from his time working at the Adult Fitness Center at Colorado State University. Tyler has also trained a number of clients in other gyms.

Tyler understands that each fitness goal is different and requires a unique plan of action in order to reach each goal. Tyler believes that each client deserves an individualized program, and is excited about working alongside each client in order to achieve their personal goals.